What to do When you Meet a Ghost: Get the last word in, at least you'll feel better!
Anyone who's single in this day and age has most likely been ghosted.  If you haven't it's probably because you think it's 2004 and have never used a dating app or you've been blessed by Jesus, Moses, Allah, Krishna, Zeus, and Tom Cruise.  As someone who thinks pretty highly of herself, I'll be the first to admit that I find rejection to be completely baffling.  But there comes a point in everyone's life where the universe gives you a quick little bitch slap to remind you that you're human and not any more special than anyone else. 
That's what happened when I met ... let's call him "Nick."  His name was actually Rick, but for the purpose of this article, we'll call him "Nick."  That's what happened when I met "Nick."  "Nick" was a mediocre 30-something-year-old with an average job in Santa Monica - I had met him on Match.com during a phase when I was determined to find a boyfriend.  "Nick" was so basic, he once called to tell me about a bad day he had at work because the slides in his power point presentation were out of order.  Needless to say, I felt like I was god's gift to Rick, I mean "Nick."
After two months of dating, I learned that "Nick" wasn't just some boring guy from Maryland who was definitely older than he looked in his pics.  He was actually very sweet.  He was thoughtful.  And he was a perfect gentleman.  He even laughed at my jokes even though he didn't fully understand all of them.  I don't know if it was the way his passion for hip hop brought out an unexpected nerd quality in him, or the way he folded his slices whenever we ordered pizza, but I found myself falling for "Nick" ... HARD.  One day, after letting down all of my walls to this guy who I'd become quite attached to, "Nick" sent me a sweet text message on a Thursday night. 
Hey Kosha, think about where you want to go for dinner on your birthday, I can't wait to celebrate with you. 😘
At this point, I was in.  I couldn't care less where we went for my birthday.  When I'm into a guy ... I don't give a fuck where we eat.  Honestly, you can take me to Dominos, we can go to Burger King, we can even do Subway.  That's how low my standards get if I like you.  I liked "Nick" so much, I didn't even text him back, I CALLED him.  I liked him so much that I called him because I enjoyed hearing his voice and wanted to hear about his day.  This was definitely a new look for me.  But "Nick" didn't answer.  So I waited a weekend, but I didn't call me back.  I still wasn't too worried.  "Nick" had been going through some stuff with his family and work was fairly new at work so I knew he had a lot on his plate.  In fact, he was trying to make friends so he and a bunch of his peers from work had all gone wine tasting.  Now, I'm not the needy type, and I definitely know how to give a guy space when he needs it.  I wanted him to go out and make new friends, and I was excited that he was being proactive and enjoying work.  But after a week and no "Happy Birthday" text on my actual birthday, I realized something was wrong.  I called again ... Nothing.  I texted ... nothing.  I called one last time ... ... ... NOTHING.  That's when it all became very clear: I had been ghosted!
I went through a rollercoaster of emotions - shock, anger, sadness, hunger, anger, more shock, sadness, and disbelief.  I didn't understand.  What had I done wrong?  Did I completely misread all the signs?  Did "Nick" die?  Was he a sociopath?  Was this my fault?  Do I have a completely inflated sense of ego and maybe "Nick" was god's gift to me?  Did "Nick" think I was fat?  Or worse, DUMB!?  I was confused and hurt! 
That's when a friend of mine said, "Well why don't you text him how you feel?"  Now at this point, it was obvious that I would not be hearing back from "Nick."  So why would I text him about how I feel?  Only a person with no self-respect and low self-esteem would text a guy who could be so cruel.  And why would I give him the satisfaction of continuing to reach out to him?  It's not like I was going to beg him to continue seeing me.  Then she said something even more mind-blowing!  "You're not doing it for him, you're doing it for you."  I was truly baffled.  I had been so conditioned to be "chill," so molded by a repressive patriarchy that I was totally unaware of the concept of self-expression.  And since I had nothing left to lose, I gave it a go ...
My texts looked something like this:
Hey 'Nick,' it looks like I'm not gonna hear from you ... But I think you should know that I really liked you and after some of the things you said to me when we went out, I thought you felt the same way.  (If you didn't, you could have simply said so as I am a fully functioning grown up.)  After being blown off, I realize that you are probably seeing other people and/or you don't care about my feelings ...
Not gonna lie, spent some time doing this: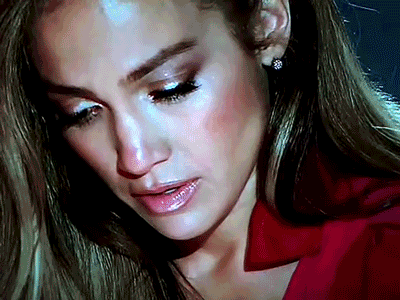 Then I went out & talked it over with my girlfriends & I was kind of like: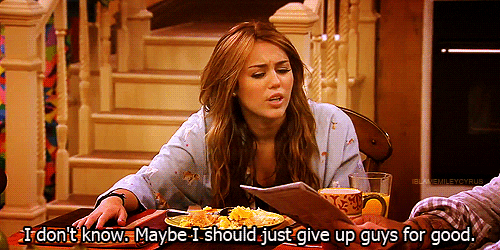 Eventually, I came home and did a lot of this: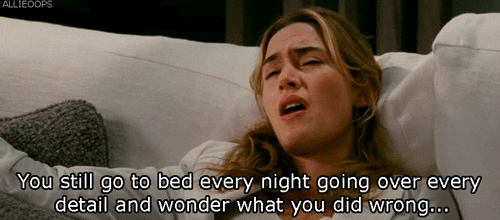 That was actually the worst part.  I hope you don't communicate with other girls the way you did with me because it's misleading, it's cowardly, and it's downright mean - it made me feel pretty crappy.
But don't worry, I finally had an epiphany: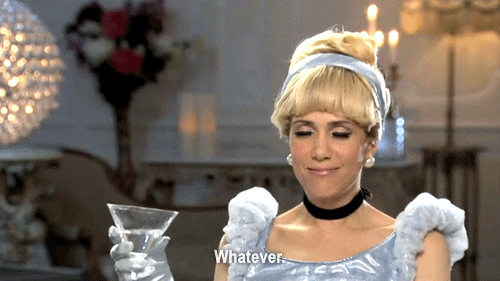 I'll spare you the details
;)
But I do hope you find what you're looking for in the future and I sincerely wish you the best!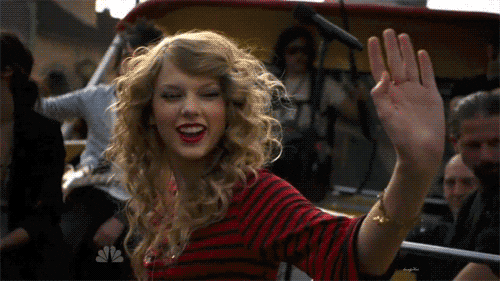 Oh!  And sorry about yesterday, it's gotta be tough when you lose to the Oakland Raiders.
("Nick" was a Ravens fan.)  Some of you may think that was unnecessary and extra AF.  I don't know, maybe you don't like Miley Cyrus - she's not for everyone.  And I never did hear back from "Nick."  But I don't care.  Standing up for myself felt great!  My friend was right.  The feeling you get after telling someone how you feel will always feel better than taking the high road.  Sometimes taking the high road is appropriate and sometimes it can become a crutch for allowing people to walk all over you.  Now I'm not encouraging anyone to call up their ex and tell him what a shitty loser he is.  That would be definitely be unnecessary and extra AF.  But when it comes to how someone treats you and makes you feel, I think Dr. Dre said it best. "Don't be another sequel.  Express yourself!"  And if you don't know that song or what I mean, just don't try so hard to play it cool.  Sometimes being vulnerable and "speaking your truth," as all the new age travel bloggers say, is much more satisfying.



Please reload